Ready to help you with you in Personal Injury, Business and and other Trial Law
Our personal injury lawyers are prepared to advocate for your rights. 
When you need to assert your legal rights, you can rely on the client-focused service and tireless representation that you will find at The Law Offices of Alex R. Hernandez Jr., PLLC. With our experienced trial attorneys you can trust that we have the knowledge and zeal to seek a just resolution in your personal injury claim, mass tort, business dispute or any additional legal matters you may be attempting to handle on your own. Don't walk alone through these complicated times. Instead, allow our trial attorneys stand beside you and do everything we canto help you get justice.
Verified Page of Alex R. Hernandez Jr. Attorney at Law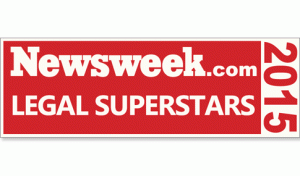 Named Newsweek's Premier Nationwide Personal Injury Lawyers for 2015