Corpus Christi Personal Injury Lawyers
Corpus Christi Office Number 361-792-3811
Alex R. Hernandez Jr. Trial Lawyers PLLC actually got it's start in the sparkling city by the sea.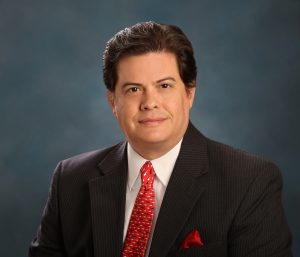 Attorney Alex R. Hernandez Jr. moved from a civil defense firm, Chaves, Gonzales, and Hoblit taking hundreds of depositions for insurance companies such as Zurich and State Farm, provided local counsel for Omni Hotels, Motel 6 and Hunton Williams and big corporations like Reynolds Metals and Eastern Safety when he decided it was time to move on a start his own law firm.
His first law office was a one room house close to downtown Corpus Christi on Furman Street where he lived and worked while building up his practice. He eventually opened an office in Port Lavaca on Main Street, then expanded to Victoria and well, the rest is history.
Today Attorney Alex R. Hernandez Jr. employs a full time, fully experienced group of attorneys and staff in the Guaranty Title Building where many clients meet on a daily basis to handle their personal injury law, mass torts, business law, complex family law, and white collar criminal defense matters.
Other Corpus Christi Attorneys
Cecile Crabtree
Ashley Fowler (Licensed in Florida only)
Corpus Christi is a Texas city on the Gulf of Mexico. The city itself is located on Corpus Christi Bay made famous by such singers as Robert Early Keen and Johnny Rodriguez.
Call today to schedule an appointment.
1-888-HDZLAW-8  Corpus Christi Personal Injury Lawyers. Corpus Christi Trial Lawyers.
Corpus Christi Personal Injury Lawyers
Our firm handles serious personal injury matters throughout the nation not just Corpus Christi. We handle most national personal injury matters including work injuries, car accidents, wrongful death, 18 wheeler accidents, mass torts issues, products liability, and drunk driver cases. We are diligent in the attempt to find the negligent party liable and work to make our clients whole by finding insurance to cover their injuries.
General Personal Injury
As established Texas personal injury lawyers we have handled a very diverse range of accident cases throughout Texas and stand ready to help in the investigation on prosecution of serious injury cases.  Our hands-on approach to accident cases ensures that the unique aspects of every case gets the attention it deserves in order to maximize the value for you.
No Fee Guarantee- Personal Injury Cases
Our personal injury practice is a contingency fee practice which means we put forward the costs of our services to obtain the maximum benefit possible. We do not guarantee results, only the zealous representation of you in your injury case. However, if we do not win then you owe us nothing. We fight to get justice. Our record speaks for itself.
Work Injury
Every day skilled workers attend head off to work in factories and construction sites with the goal of putting in a full day's worth of work and helping support their families. In the industrial setting, when corporations put a premium on profits over employee safety, basic safeguards and basic common sense may be ignored resulting in situations where workers are seriously injured. When a worker is injured on the job, the impact is felt on both the individual and his or her family. As legitimate medical concerns ease, a ready source of strain economic strain may pervade the family unit.  Our attorneys appreciate the broad impact a work accident can have on a family and do everything possible to secure a recovery for the immediate and future costs related to: medical bills, lost wages, disability and pain.
We handle Mesothelioma | Farm Accident | Jones Act / Maritime | Rail Road / FELA |  Forklift Accidents
Child Injury
As much as we try to protect our children, dangerous conditions commonly arise in a variety of contexts where children are frequently present. When the condition of the property or conduct of the authoritative figure results in harm to the child, the minor's parents may pursue a legal remedy to recovery compensation for the child.
We handle Sexual Abuse | Day Care Abuse | Carnival Ride Accidents | Wrongful Death of Child
Construction Accidents
We know that even with strict construction safety guidelines and OSHA regulations, skilled workers on construction sites remain at risk for injury due to inherently dangerous conditions and companies who cut corners when it comes to job site safety. If you were injured on a construction site, our attorneys will take the necessary steps to protect all of your legal rights for the fullest possible recovery for you.
We handle Falls | Heavy Equipment Accident | Road Construction Accident | Third-Party Lawsuit | Falling Debris | Wrongful Death
Truck Accidents
Truck accident crashes can be complex and frequently involve multiple parties including: trucking companies, drivers, logistic companies and corporate product manufacturers and distributors.
We handle Wide Turn Truck Accidents | Rear End Accidents | Jackknife | Loading Dock Accidents | Material Falling From Trucks | Bus Accidents | Truck Accident Fatalities
Motorcycle Accidents
As a motorcyclist injured in an accident, you may face an uphill battle with insurance companies to recover compensation for your medical bills, property damage and lost income. Our lead attorney is a motorcycle rider since youth and understands the dangers of distracted drivers and motorcycle accidents. Many of these accidents are avoidable but the negligence of others is what we go after and fight for our clients.
We handle Left Turn Accidents | Hit and Run | Lane Change Crashes | Passenger Injuries | Wrongful Death
Car Accidents
Our accident attorneys have resolved hundreds of automobile cases on behalf of injured people and their loved ones. While safety advancements continue to make vehicles 'safer', operator error is the primary cause of these collisions. Our law firm is familiar with causes of these accidents, the insurance companies frequently involved and how to maximize the recovery in every circumstance.
We handle Rear-End Crashes | Hit and Run Accidents | Traffic Light Crashes | Drunk Driving | Fatal Auto Accident | Pedestrian Accidents
Dog Bites
We represents plaintiffs' in dog bite and dog attack cases throughout Texas  Our attorneys know the immediate and future consequences a dog bite can have on the victim and work to secure the most favorable recovery for you via negation with the insurance company for the homeowner or litigation. While many dog bite attacks occur at the home of friends or relatives, it is important to remember that the insurance carrier typically pays for a settlement as opposed to payment from the dog owner directly. We make claims against home owners insurance or other insurance companies.
We handle Scarring | Nerve Damage | Non-Bite Injuries | Pit Bull Attacks | Child Victims
Bicycle Accidents
Our law firm is deeply committed to holding negligent drivers responsible when their acts cause a bicycle accident.  After establishing that a driver's conduct caused an accident, we then turn to demonstrating our client's injuries are fully established to an adjuster at an insurance company or jury hearing evidence in a bicycle accident lawsuit. As an injured bicyclist you can take comfort in the fact that our firm has successfully represented hundreds of injured bicyclists in almost every conceivable fact pattern.
Dangerous Drugs
The most promising pharmaceutical drugs may arrive to a very receptive market place as they offer hope of pain relief or a higher quality of life for patients who may have a chronic condition or disease. While many of these medical advancements are truly revolutionary, others do little more than add to the problems a patient may have been suffering from originally. Our law firm knows how devastating medical complications can be after a patient has put their trust into a drug that was offered alleviate a debilitating condition and are committed to holding these companies fully responsible.
Defective Medical Devices
When a defective or dangerous medical device is placed in the market, it may have disastrous consequences for the people it was designed to help. In recent years, we have witnessed devices such as: surgical implants, surgical equipment, hospital equipment, diagnostic tools, prosthetic devices and other medical appliances rushed to market without the necessary testing performed by the manufacturer to ensure that the product is safe. Our firm is committed to helping plaintiffs injured by these defective medical devices.
Call us today to discuss your Corpus Christi personal injury or other Texas personal injury matters.
Alex R. Hernandez Jr. Trial Lawyers PLLC
Corpus Christi Lawyers Office is 
 located at 921 N. Chaparral Suite 100, Corpus Christi, Texas 78401
361-792-3111.