Alex R. Hernandez Jr. PLLC Law Office
Alex R. Hernandez Jr. PLLC Law Office
As Seen on TV and The Billboards "DON'T WAIT CALL 8. CALL  1-888-HDZ LAW-8"
Or locally call us today we have offices in Corpus Christi 361-792-3811  San Antonio 210-960-9008 Victoria 361-575-3101 Rio Grande Valley 956-307-4577 Dallas 972-363-6616 El Paso 915-777-3310 Laredo Austin 512-640-4099 * All Offices by Appointment PRINCIPAL OFFICE – CORPUS CHRISTI TEXAS 
To run a successful personal injury law practice you have to have a strong foundation and group of experienced employees and lawyers. Our lawyers and employees have tremendous wealth and knowledge to handle your injury, litigation, business matter or really any other legal matter possible in a court at law. At  Alex R. Hernandez Jr. PLLC, our reputation precedes us in that we have built a national reputation as being the law firm that cares about the people. We even get referrals from other attorneys who know our reputation.
We are experienced attorneys, see below for our credentials.
_______________________________________________________________________________________
ALEX R. HERNANDEZ, JR. 
ALEX R. HERNANDEZ JR. PLLC OWNER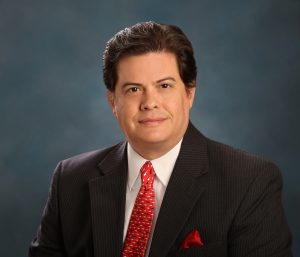 Trial Attorney – Personal Injury, Mass Torts and Commercial Litigation; Hurricane Insurance Claims, other litigation includes complex white collar criminal defense,  probate, and complicated property division in divorces. 
Alex R. Hernandez, Jr. is an acclaimed trial attorney. With experience on the plaintiff's and defense side, Alex brings a wealth of knowledge to helping client's with serious injuries nationwide. Having tried to judge and jury hundreds of civil and criminal cases Alex R. Hernandez Jr has various national trial lawyers accolades. The son of a judge and trial attorney Alex R. Hernandez Sr., Alex R. Hernandez Jr. has deep roots in the practice of law. Today he runs Alex R. Hernandez Jr. PLLC a trial law firm concentrating on personal injury and mass torts matters and Hernandez and English LLP an Austin based legal partnership with his lifelong friend and law partner Jason English where they handle mainly criminal and probate law matters for Central Texas.
REPRESENTATIVE MATTERS
Alex R. Hernandez Jr. has represented tens of thousands of individuals over the past two decades in :
Car Accidents – has represented thousands of clients in auto accidents nationwide
Motorcycle Accidents- has represented motorcycle riders throughout the country against negligent and distracted driving cases
Mesothelioma- representing mesothelioma clients nationwide who have been exposed to asbestos
Dangerous Drugs and Mass Torts- representing thousands of victims of recalled drugs
Dangerous Medical Devices – representing thousands of victims of defective medical devices including MultiDistrict Litigation matters nationwide for Xarelto, PPI, Hip Replacement, Mesh, Talc, Rispderal, and others
Offshore Litigation and Injuries including Oilspill issues on the Gulf of Mexico coastline.
Commercial Litigation – representing small and medium business owners with lawsuits
Breach of Contract- Has represented hundreds of clients in Breach of Contract disputes
Commercial Transactions – representing small business owners in setting up corporations, real estate issues, leases, and contracts
Personal Injury – record setting verdicts in work related injury matters – largest verdict in West Texas County
Toxic Torts – represented clients exposed to toxic materials in Texas plants
Pipeline Explosion- represented clients in South Texas pipeline explosion
Products Liability – represented client in defective motorcycle case
Swimming Pool injury- represented quadriplegic in unsafe apartment swimming pool
Entertainment Law- representing artists and musicians in contract disputes and copyrights
Consumer and DTPA litigation – representing thousands of consumers with issues in consumer, fraud and warranty matters
Thousands of criminal defendants and divorces handled by Mr. Hernandez over the past two decades
EDUCATION
State Bar of Texas 2001
Southern District of Texas
Western District of Texas
2001 J.D. St. Mary's University School of Law San Antonio
1999 Certificate in International Law – The University of Houston School of Law – Mexico City
1994 B.A. Economics, The University of Texas at Austin – Economics Student of the Year
1990 A.A. Victoria College 1990
1989 Calhoun Port Lavaca High School Port Lavaca, Texas
Dhahran Saudi Arabia Schools – ARAMCO
Corpus Christi Catholic School, Houston Texas
St. Vincent De Paul Catholic School, Houston Texas
St. Gertrude Catholic School Chicago, Illinois
Direct Phone (361) 792-3811 ext 101
Mr. Hernandez is fluent in Spanish and conversational in French having won the French Award in high school and tutored French while in college.
alexhernandezlaw@gmail.com
www.alexhernandezbusinesslaw.com
www.alexhernandezcriminallaw.com
See Full Biography on Wikipedia Here
Jason English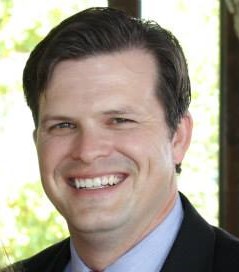 Jason English is the firm's Austin office attorney. He handles civil and criminal cases but has worked in the Travis County District Attorney, Hays County District Attorney and Cameron County District Attorney's offices since graduating from law school with Alex R. Hernandez Jr. hernandezenglishlaw.com and austintexastriallawyers.com – Jason was the head of the Public Integrity Unit at the Travis County District Attorney's office and helped police officers maintain decorum and stability with Austin public citizens. Now he defends those wrongfully accused or arrested in Travis County and surrounding counties.
Areas of Practice:
Personal Injury
Criminal Law Defense
Probate
Education
2001 JD St. Mary's University School of Law
BA Texas A&M University
Jason is a semi pro tennis player
Call Jason today for an appointment or if you need legal help
Mr. English Phone 512-640-4099
Austin at 700 Lavaca Suite 1400 Austin Texas 78701
____________________________________________
Yvonne Toureilles
Associate Attorney – Texas Trial Lawyer
Mrs. Toureilles is a trial associate attorney with the firm.  She is the former State Representative for District 43 having spent three terms in the Texas Legislature.
Her bills passed by the Texas House include:
HB 139 – Relating to the creation of the offense of unlawful transport of an undocumented person
HB 455 – Relating to creating an offense for the trapping of wild deer by a deer breeder and to the civil and criminal consequences of engaging in certain conduct associated with deer breeding; providing penalties.
HB 2574 – Relating to eligibility to be a candidate for, or elected or appointed to, a public elective office in this state.
HB 2582 – Relating to the production and taxation of renewable diesel fuel.
She has been a prosecutor the Jim Wells and Brooks County District Attorneys' Office (2013-2017), has worked as Assistant Attorney General of Texas, Legal Counsel for the Texas Workforce Commission, and researcher for the Texas State House of Representatives. She was a trial lawyer with the Law Offices of Baldemar Gutierrez in Alice, Texas for several years and was responsible for hundreds of personal injury cases. She is a member of the Alice Counseling Center, Brush Country Cattlewomen's Association, Coastal Bend Women Lawyers Association, and Community Action Incorporated, and the Texas Democratic Women Association.
Yvonne Gonzalez Toureilles was a 2014 judicial candidate for the Jim Wells County Court at Law in Texas.
Texas State Bar of Texas 1996
Certified Civil Law and Family Law Mediator
Licensed in Eastern, Western and Southern Districts of Texas
1996 – JD – The University of Texas at Austin
1992 – BA – Honors – The University of Texas at Austin
Salutatorian – High School for Law Enforcement and Criminal Justice, Houston, Texas
Mrs. Toureilles is fluent in French and Spanish
Direct Phone (361) 792-3811 ext 106
_________________________________
RACHEL HERNANDEZ – Of Counsel – Family Law only
AUSTIN AND ROUND ROCK LAWYER
FAMILY LAW – Williamson and Travis Counties only
Rachel Hernandez is Mr. Hernandez' sister. Law runs deep in the family and their family can take care of your family.
Licensed for nearly two decades, Rachel Hernandez Blair is Of Counsel. In her capacity she handles family law matters in the Austin, Round Rock, Georgetown areas including Travis and Williamson County at the firm's Austin and Round Rock locations.
State Bar of Texas 1999
Western District of Texas
1998 J.D. The University of Texas at Austin School of Law
1995 B.A. St. Edwards University – Austin, Texas
Former Austin Tennis Professional and the mother of two, Rachel's husband Eric is a hardware engineer for Stoneware a Lenovo Company and builds computers, Rachel and Eric love Jack Russell Terriers
Austin Phone (361 ) 792-3811 ext 113
Rachel has her own office in the Austin area can be found at
213 S. Mays
Round Rock, Texas 78664
___________________________________
PERSONAL INJURY, MASS TORTS, COMMERCIAL LITIGATION AND OTHER TRIAL STAFF INCLUDE
CHRISTINA PHILEN
Lead Paralegal – Litigation – Corpus Christi
M.A. Legal Studies – Legal Studies
Texas State University-San Marcos – San Marcos, TX
B.A. English – English with Teacher Certification
Texas A&M University, San Antonio – San Antonio, TX
Licensed Realtor
Notary Public
JOSEPH NAVARRO
Mass Torts Case Administrator/ Billing Department
Educated at St. Mary's University and the University of Maryland, Joseph Navarro is a US Army Reservist having spent the past 30 years in the US Army.
Mr. Navarro is the former office manager for Watts Guerra Craft where he handled the call center of a busy personal injury firm.
He also handled their busy mass torts docket. He worked for Thomas J. Henry as a paralegal for several years and brings 20 years of legal experience to the firm.
Mr. Navarro is currently a Platoon Sargent with the US Army Reserves.
Phone (361) 792-3811 – Corpus Christi and San Antonio offices
_____________________________________________
Melba Savoy
Litigation Legal Assistant  – Criminal Law Department – White Collar, Felony and Misdemeanors, DWI
Legal Assistant to Alex R. Hernandez Jr.
Legal Assistant to criminal defense lawyer Rudy Garza for over 30 years
Phone (361) 792-3811 – Corpus Christi office
_____________________________________________
PERSONAL INJURY PRELITIGATION
ROXANNA HERNANDEZ
Prelitigation Case Manager  and Corpus Christi Office Manager
Roxanna Hernandez' medical field background brings a unique perspective to the field of personal injury. Having worked in the medical field with doctors and hospitals since 2000, Mrs. Hernandez has certificates in various medical areas including nursing, medical assisting, medical billing and codes, records and phlebotomy. She worked in the oilfield in sales during the boom and has a strong sales background. She now merges public relations and medicine to the law firm.
Mrs. Hernandez is in charge of the day to day office matters and is the case manager for all personal injury clients. Corpus Christi office.
Phone (361) 792-3811 ext 103
____________________________
BEN GARZA
Personal Injury Intake Specialist
Ben Garza brings over 30 years of personal injury and criminal law experience to the firm having worked for Burkett Law, Garza Law Firm, Albert Huerta Law Firm and some older Corpus Christi law offices. He holds a Juris Doctor law degree from TSU in Houston and a BA from Texas A&M Kingsville.  He was a professor of ethics and criminal justice for Kaplan College in Brownsville and McAllen, a professor of Business Law for Park University and a former probation officer and inmate counselor for the Nueces County Sheriffs Department in Corpus Christi Texas.
Call Ben at 361-792-3811
____________________________
Andrea Hernandez
Legal Assistant – Family Law and Discovery Paralegal
Assistant to Mr. Hernandez and Ms. Toureilles
Mrs. Hernandez (Alex R. Hernandez Jr.'s mother) is the bookkeeper for the law firm. She has 40 years of legal and bookkeeping experience. She is semi retired from the legal part of the firm instead dealing with the finances and bookkeeping. She does handle the small case docket of family law cases as she has vast experience in handling family law discovery, temporary orders, protective orders and mediations.
Port Lavaca (361) 552-3100
402 W. Main St. Port Lavaca, Texas 77979
____________________________
JORDAN BALBOA
Assistant to Roxanna Hernandez. Medical records clerks – Corpus Christi office
361-792-3811