Our Team
Call us today Corpus Christi 361-792-3811 Austin 512-640-4099 San Antonio 210-960-9008
To run a successful personal injury law practice you have to have a strong foundation and group of experienced employees and lawyers. Our lawyers and employees have tremendous wealth and knowledge to handle your injury, litigation, business matter or really any other legal matter possible in a court at law. At  Alex R. Hernandez Jr. Trial Lawyers PLLC, our reputation precedes us in that we have built a national reputation as being the law firm that cares about the people. We even get referrals from other attorneys who know our reputation.
We are experienced attorneys, see below for our credentials.
_______________________________________________________________________________________
ALEX R. HERNANDEZ, JR.
Founding Attorney of the Alex R. Hernandez Jr. Trial Lawyers PLLC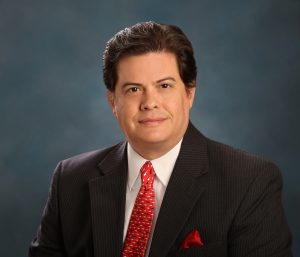 Trial Attorney – Personal Injury, Mass Torts and Commercial Litigation; Hurricane Insurance Claims, other litigation includes complex white collar criminal defense,  probate, and complicated property division in divorces. 
Alex R. Hernandez, Jr. is an acclaimed trial attorney. With experience on the plaintiff's and defense side, Alex brings a wealth of knowledge to helping client's with serious injuries nationwide. Having tried to judge and jury hundreds of civil and criminal cases Alex R. Hernandez Jr has various national trial lawyers accolades. The son of a judge and trial attorney Alex R. Hernandez Sr., Alex R. Hernandez Jr. has deep roots in the practice of law.
REPRESENTATIVE MATTERS
Alex R. Hernandez Jr. has represented tens of thousands of individuals over the past two decades in :
Car Accidents – has represented thousands of clients in auto accidents nationwide
Motorcycle Accidents- has represented motorcycle riders throughout the country against negligent and distracted driving cases
Mesothelioma- representing mesothelioma clients nationwide who have been exposed to asbestos
Dangerous Drugs and Mass Torts- representing thousands of victims of recalled drugs
Dangerous Medical Devices – representing thousands of victims of defective medical devices including MultiDistrict Litigation matters nationwide for Xarelto, PPI, Hip Replacement, Mesh, Talc, Rispderal, and others
Offshore Litigation and Injuries including Oilspill issues on the Gulf of Mexico coastline.
Commercial Litigation – representing small and medium business owners with lawsuits
Breach of Contract- Has represented hundreds of clients in Breach of Contract disputes
Commercial Transactions – representing small business owners in setting up corporations, real estate issues, leases, and contracts
Personal Injury – record setting verdicts in work related injury matters – largest verdict in West Texas County
Toxic Torts – represented clients exposed to toxic materials in Texas plants
Pipeline Explosion- represented clients in South Texas pipeline explosion
Products Liability – represented client in defective motorcycle case
Swimming Pool injury- represented quadriplegic in unsafe apartment swimming pool
Entertainment Law- representing artists and musicians in contract disputes and copyrights
Consumer and DTPA litigation – representing thousands of consumers with issues in consumer, fraud and warranty matters
Thousands of criminal defendants and divorces handled by Mr. Hernandez over the past two decades
EDUCATION
State Bar of Texas 2001
Southern District of Texas
Western District of Texas
2001 J.D. St. Mary's University School of Law San Antonio
1999 Certificate in International Law – The University of Houston School of Law – Mexico City
1994 B.A. Economics, The University of Texas at Austin – Economics Student of the Year
1990 A.A. Victoria College 1990
1989 Calhoun Port Lavaca High School Port Lavaca, Texas
Dhahran Saudi Arabia Schools – ARAMCO
Corpus Christi Catholic School, Houston Texas
St. Vincent De Paul Catholic School, Houston Texas
St. Gertrude Catholic School Chicago, Illinois
Direct Phone (361) 792-3811 ext 101
alexhernandezlaw@gmail.com
See Full Biography on Wikipedia Here
______________________________________________
Austin Lawyer
Jason English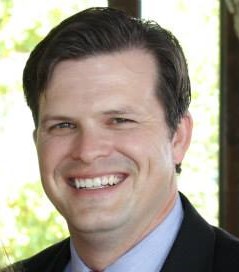 Hernandez and English LLP
Jason English is the firms Austin office attorney. He handles civil and criminal cases but has worked in the Travis County District Attorneys office and Cameron County District Attorney's offices since graduating from law school with Alex R. Hernandez Jr. hernandezenglishlaw.com and austintexastriallawyers.com –
Areas of Practice
Personal Injury and Criminal Law Defense
Education
2001 JD St. Mary's University School of Law
BA Texas A&M University
Call Jason today for an appointment or if you need legal help. 512-640-4099
___________________________________________________
Corpus Christi Attorney
Carmen Ramirez

Carmen Ramirez is the firm's staff attorney handling court appearances in criminal and family law cases matters. She handles the firm's real estate litigation docket and probate docket. She owns her own Real Estate brokerage company and has been in the real estate business for nearly twenty years.
Carmen Ramirez' father Dr. Victor Rodriguez was originally from Edna, Texas in Jackson County and became the Superintendent for the San Antonio School District. He wrote the book "The Bell Ringer" about his chronicles as a young man in Edna Texas confronting prejudice in a small town and making a success of himself. Now Carmen is a successful attorney with Alex R. Hernandez Jr. Trial Lawyers PLLC.
1999 Juris Doctor
St. Mary's University School of Law
1992
Texas A&M University College Station
Political Science
Phone 361-792-3811
____________________________________________
SAN ANTONIO LAWYER
STEVEN BUITRON
Steve Buitron is an Of Counsel attorney with Alex R. Hernandez Jr. Trial Lawyers PLLC handling the San Antonio office location and cases in the San Antonio and New York area. He licensed in State and Federal Courts and second chairs all of Mr. Hernandez' Bexar County State and Federal court trials. Call today to schedule an appointment with Mr. Buitron to discuss your legal matters.
Texas State Bar
New York State Bar
U.S. District Court – Northern District of New York
U.S. District Court – Western District of Texas
U.S. Court of Appeals for the Armed Forces
U.S. Supreme Court
Juris Doctor – (December 2005)
Syracuse University College of Law, Syracuse New York
Masters, Public Administration – (May 1998)
University of Texas, San Antonio
Area of Concentration: International Policy and Administration
Social and Policy Sciences Graduate Research Assistant
Bachelor of Arts, Political Science – (December 1994)
University of Texas, San Antonio
Practice areas included:
Criminal Defense – Represented defendants statewide charged with felonies and/or misdemeanors – trial experience.
Civil Litigation – Represented clients in a variety of civil litigation matters; breach of contract claims, property disputes, personal injury cases, insurance matters.  Federal civil litigation – courtroom experience.
Administrative Law – Represented employees at unemployment hearings as well as clients with matters pending before various administrative/regulatory agencies; physician/nurse disciplinary hearings.
Family Law – Represented clients involving custody matters, support modification petitions and divorce; collaborative law; trial experience
Arbitration – regularly volunteered to arbitrate small claim court disputes – Syracuse City Court.
Call Steve Buitron today 210-960-9008
_________________________________________
AUSTIN AND ROUND ROCK LAWYER
RACHEL HERNANDEZ
FAMILY LAW – Williamson and Travis Counties
Rachel Hernandez is Mr. Hernandez' sister. Law runs deep in the family and their family can take care of your family.
Licensed for nearly two decades, Rachel Hernandez Blair is Of Counsel to the Alex R. Hernandez Jr. Trial Lawyers In her capacity she handles family law matters in the Austin, Round Rock, Georgetown areas including Travis and Williamson County at the firm's Austin and Round Rock locations.
State Bar of Texas 1999
Western District of Texas
1998 J.D. The University of Texas at Austin School of Law
1995 B.A. St. Edwards University – Austin, Texas
Former Austin Tennis Professional and the mother of two, Rachel's husband Eric is a hardware engineer for Stoneware a Lenovo Company and builds computers, Rachel and Eric love Jack Russell Terriers
Rachel has her own office in the Austin area can be found at
213 S. Mays
Round Rock, Texas 78664
Austin Phone (361 ) 792-3811 ext 113
____________________________________
PERSONAL INJURY, MASS TORTS, COMMERCIAL LITIGATION AND OTHER TRIAL STAFF INCLUDE
JOSEPH NAVARRO
Litigation Legal Assistant – Business, Injury, Probate, Consumer Law 
Assistant to Alex R. Hernandez Jr.
Billing Department
Educated at St. Mary's University and the University of Maryland, Joseph Navarro is a US Army Reservist having spent the past 30 years in the US Army.
Joseph is the former office manager for Watts Guerra Craft where he handled the call center of a busy personal injury firm.
He also handled their busy mass torts docket. He worked for Thomas J. Henry as a paralegal for several years and brings 20 years of legal experience to the firm.
He is currently a Platoon Sargent with the US Army Reserves.
Phone (361) 792-3811 
_____________________________________________
Melba Savoy
Litigation Legal Assistant  – Criminal Law Department – White Collar, Felony and Misdemeanors, DWI
Assistant to Alex R. Hernandez Jr.
Legal Assistant to criminal defense lawyer Rudy Garza for over 30 years
Phone (361) 792-3811
_____________________________________________
Velma Santos
Litigation Legal Assistant – Family Law, Injury Law
Assistant to Alex R. Hernandez Jr.
Legal Assistant Certificate 1996 Southern Careers Institute
Over 30 years of litigation legal experience with David McGee, A. Gonzalez Law Firm and the Law Offices of Mark Gonzalez
Phone (361) 792-3811
_____________________________________________
PERSONAL INJURY PRELITIGATION
ROXANNA HERNANDEZ
Prelitigation Case Manager  and Corpus Christi Office Manager
Roxanna Hernandez' medical field background brings a unique perspective to the field of personal injury. Having worked in the medical field with doctors and hospitals since 2000, Mrs. Hernandez has certificates in various medical areas including nursing, medical assisting, medical billing and codes, records and phlebotomy. She worked in the oilfield in sales during the boom and has a strong sales background. She now merges public relations and medicine to the law firm.
Mrs. Hernandez is in charge of the day to day office matters and is the case manager for all personal injury clients.
Phone (361) 792-3811 ext 103
____________________________
Andrea Hernandez
Controller for the Firm
Mrs. Hernandez (Alex R. Hernandez Jr.'s mother) is the controller and bookkeeper for the law firm. She has 40 years of legal and bookkeeping experience. She is semi retired from the legal part of the firm instead dealing with the finances and bookkeeping.
Port Lavaca (361) 552-3100
____________________________
Angelica Benavides
Ben Rios
Assistants to Roxanna Hernandez. Medical records clerks
361-792-3811